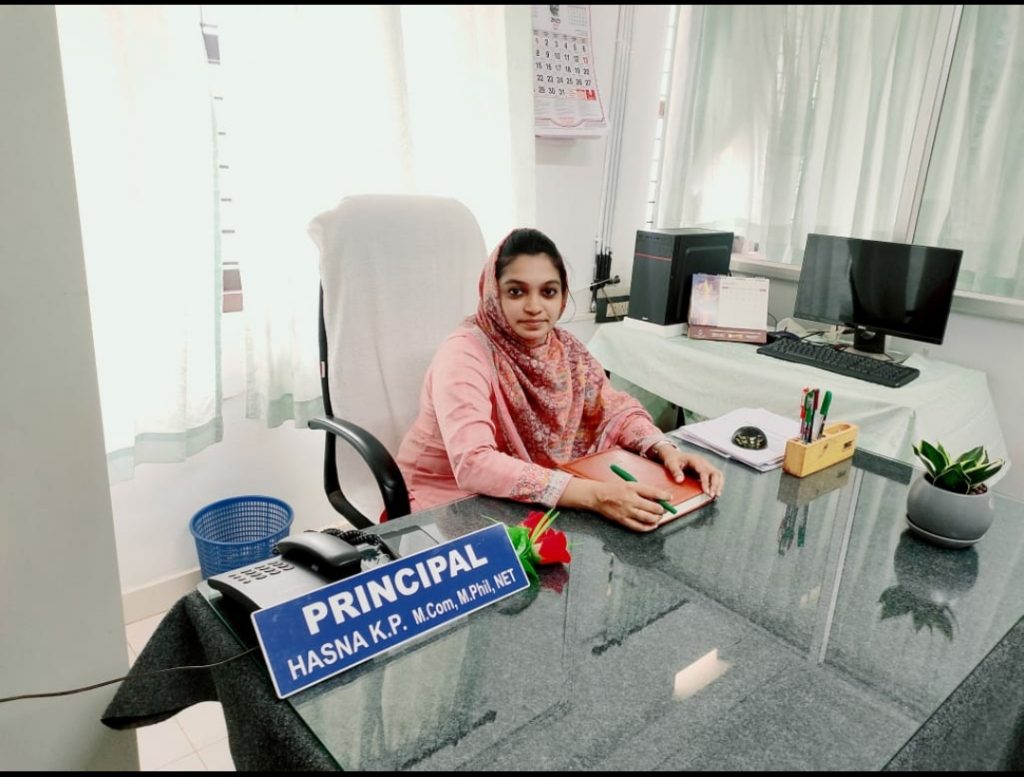 Covering 20 years of its service for the cause of Higher education, focusing the uplifting of the poor and destitute, H.M College of Science and Technology, Manjeri, managed by Hidayathul Muslimeen Yatheemkhana Sangam, is marching ahead with great hope and anticipation. We do our best to make the college a brand for excellence, for quality and for sincere effort in education. Situated in the serene ambience of the nature, the college moulds the students mentally, physically and psychologically. The college nurtures the creativity of the learners providing ample platforms to shape themselves into perfection. We welcome you all to join us to explore the possibilities in the realms of innovative education and your presence with esteemed contributions and prayers is expected in our steps forward enhancing the prestige of the college and leading it to the peak of glory and dignity.
As the principal of this college am proud to introduce our institution which is committed to provide you high quality education that will prepare you for a successful career.
I am proud of our distinguished, well qualified faculties who are leaders in their fields and are dedicated to help you to achieve your goals.
Our academic programs are innovative, designed to challenge you and help you develop the skills and knowledge you need to shine in your chosen profession.
We offer a wide range of extracurricular activities, clubs, and organizations to help you pursue your interests and develop your skills outside of the classroom.
I welcome you all to enjoy this unique learning experience with our team
Sincerely
Mrs.Hasna KP MCom,MPhil,NET
HM COLLEGE OF SCIENCE AND TECHNOLOGY